I'm happy to have Sierra back to guest post again today! I have a particular fondness for the topic of scent in your home, since it relates to my much-loved Scentsy. Thanks for posting, Sierra!
_____________________________________________________________________
I'm back
and Amber was kind enough to let me guest post again, this time with an article from my
Paige One
business. Thanks Amber and this post definitely reminds me of your amazing
Scentsy
business! :)
A step to creating a spa-like oasis out of your bedroom is to think about your sense of smell. There's a lot of psychology behind a person's sense of smell- for instance, a scent can boost a person's mood, bring memories to mind, or even conjure romance. Introducing aromatherapy into your bedroom is a great inexpensive way to improve your level of relaxation and reduce anxiety.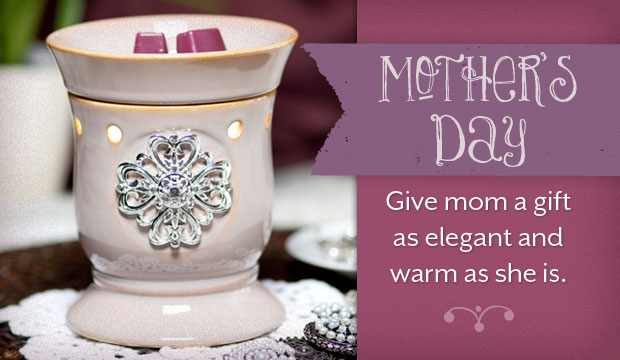 Citrus scents like those with orange notes are not only known to reduce anxiety, they have been proven to subliminally encourage people to clean or keep spaces tidy. Scents of cedar and lavender are known to reduce tension. The scent of vanilla is commonly used while medical tests such as CAT scans are performed to help people remain calm.
It has been shown that jasmine helps with a person's quality of sleep and reduces their level of anxiety when he or she wakes up.
Scents can be introduced to our bedrooms in many ways: flowers, candles, diffusers, incense. Candles add an extra romantic ambiance to a bedroom but are a dangerous way to maintain a scent around 24 hours a day. It's okay to light candles in the evening and blow them out before becoming drowsy (or opt for flameless candles like Scentsy). To create a consistent environment, p
urchase a diffuser in a matching or similar scent to maintain the smell all day.
Not only is it important to introduce scents into your bedroom that are inviting and relaxing, it's also important to prevent bad odors by sticking to a cleaning regiment. Obvious ways to keep your room clean are by routinely doing laundry and washing bed linens, throwing out trash and old flowers, vacuuming, and dusting. A less obvious way to preserve a spa-like atmosphere is to maintain the cleanliness of your bedroom by ensuring that your wall fountains are cleaned routinely. If you don't clean your fountain regularly, white scale and algae can build up- not a pretty sight or smell. Luckily this process only needs to be done about once a month and the steps are pretty simple:
Be sure to turn your fountain off.
Remove any stones or erroneous pieces from the fountain for cleaning.
Remove the pump for cleaning.
Clean the fountain with mild soap or CLR; wipe or scrub until all white scale or algae is gone.
Clean and rinse any cleaning product from the fountain and replace the pump (once you have cleaned it.)
With all of these elements combined you'll have the perfect spa-like bedroom using your sense of smell!